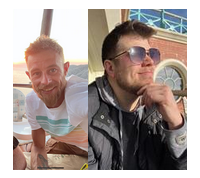 I'd like to introduce our 2023 scrutineering team, Jamie Briggs and Bradley Wallbank!
As most of you may already know, scrutineering is a crucial part of ensuring that our vehicles are safe and compliant with regulations.
Jamie and Bradley bring a wealth of experience to the team, having worked on various projects in the automotive industry. They are passionate about their work and are dedicated to ensuring that our vehicles are in top condition.
We are excited to have them on board and are confident that they will do an excellent job. Please join me in welcoming Jamie and Bradley to the team!