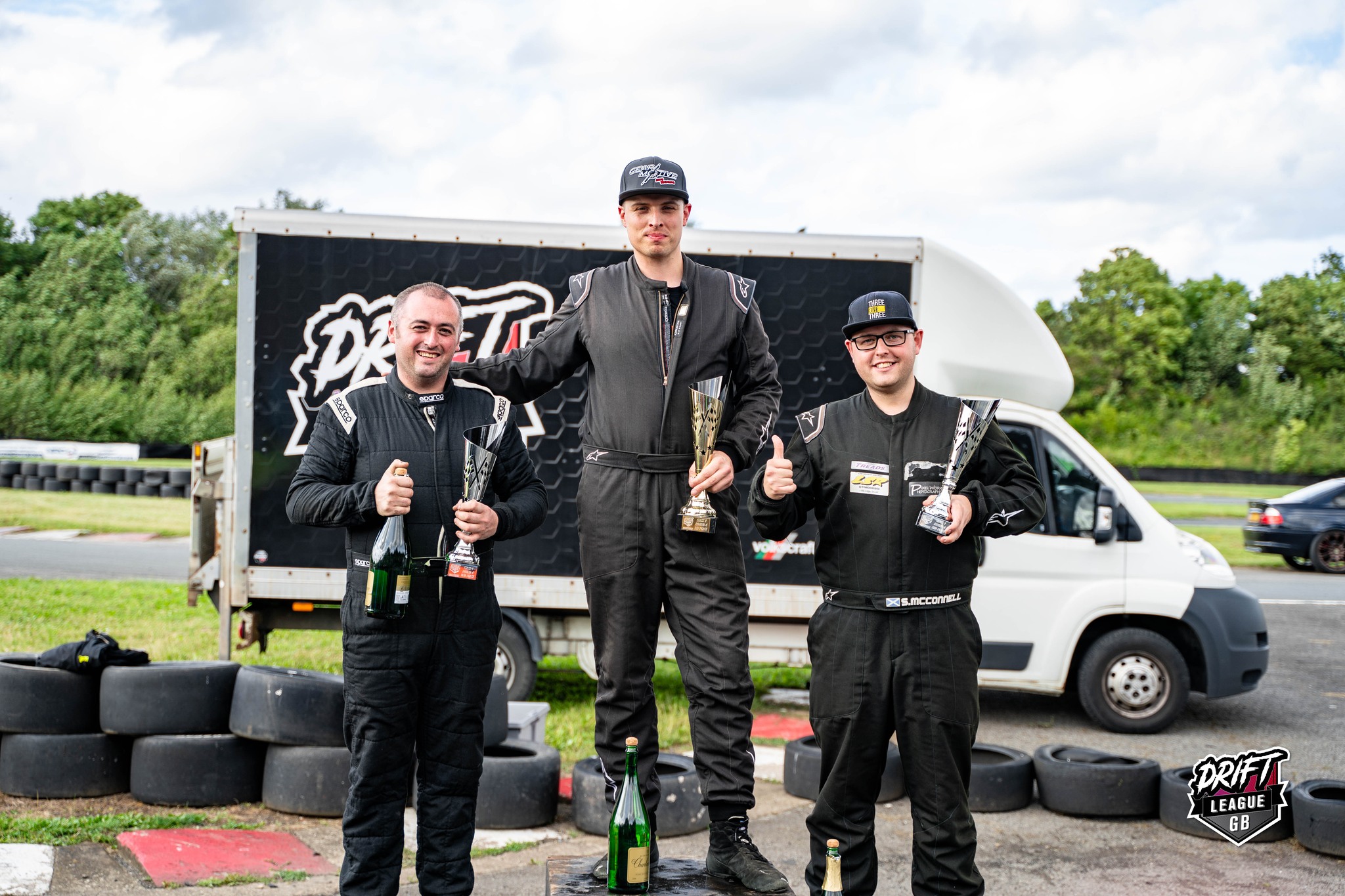 3 points…just 3 points separated the top 3 qualifiers, with only 10 points between the top 10. That's how close the competition was at round 4 @ Teesside for our class 1 drivers.
The top 3 qualifiers were
Karl Farrar – 88.0
Thomas Devlin – 87.0
Egis Minelga – 85.0

Despite these high qualifying scores and the amazing driving done to get the drivers to the top of qualifying, the podium finished very differently after battles had finished on day 2 of the weekend.
The podium finished as follows
1st place – Martyn Cowley
2nd Place – Jamie Stanton
3rd Place – Steven McConnell
* For more information on each driver, just click their name to see their driver pages *