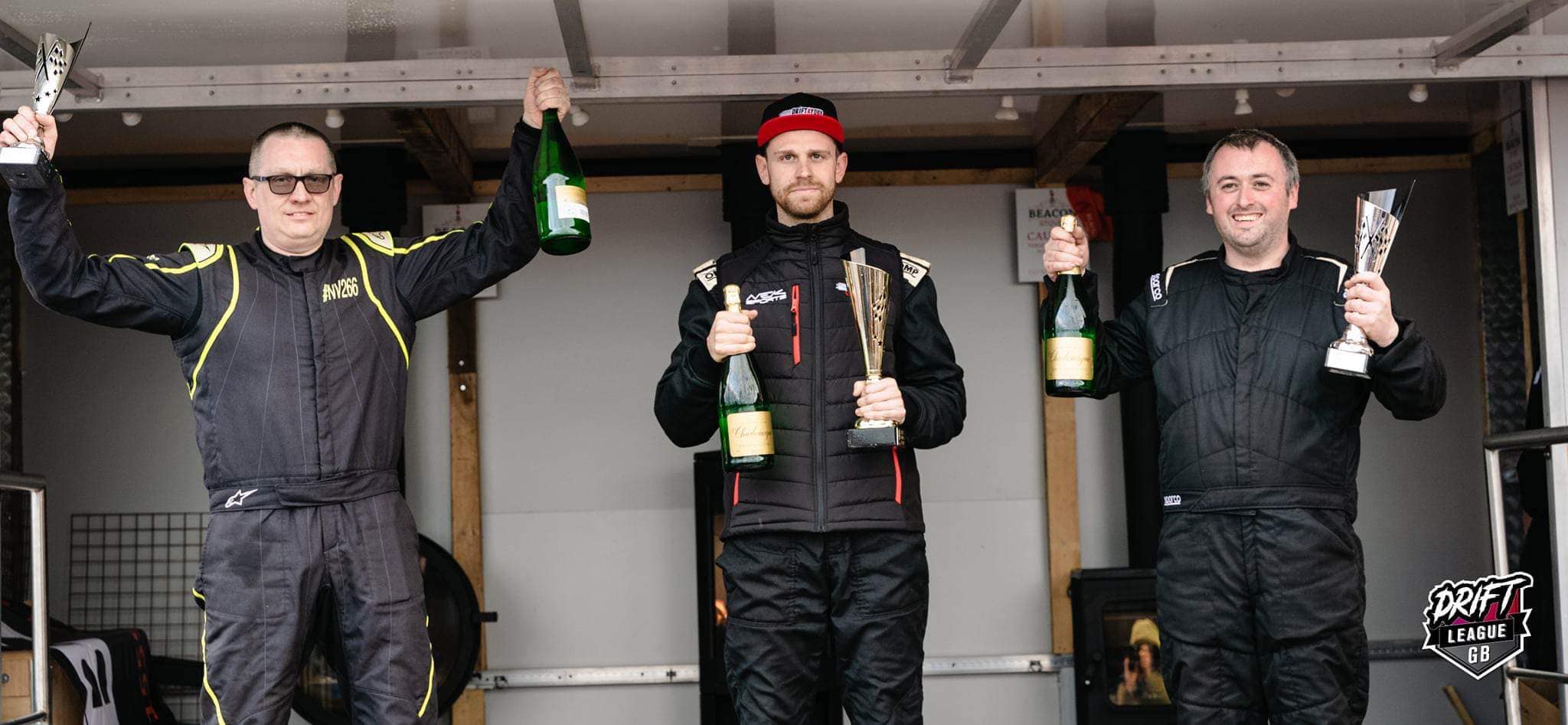 Qualifying in class 1 was not easy, we had some amazing cars, driven by equally talented drivers!
Jamie Stanton, in his 1JZ-powered E36, took the top spot in qualifying, but here is how the podium finished.
1st – Kristian Burkovs Drift4you
2nd – Jamie Stanton UK Drifter #179
3rd – Nerijus Voliukevicius Driftpilot
The top 3 spots were battles not to be missed!
We do not envy the judges having to make choices between drivers who gave it their all in round 1
Now onto round 2 in 3 weeks' time, can Kristian Burkovs make the podium again…not long to wait until we find out!