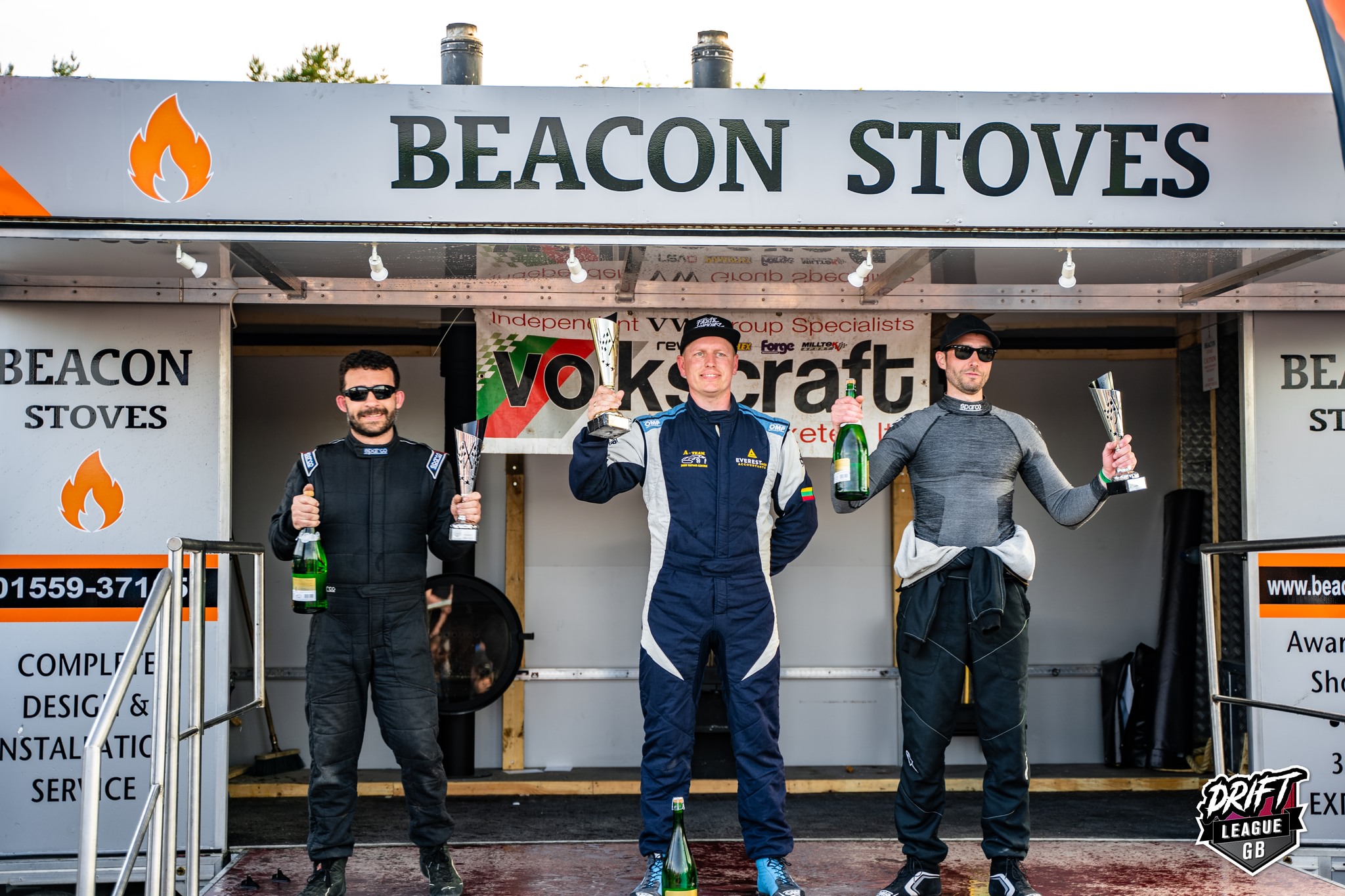 Qualifying in class 1 was not easy, we had amazing cars, driven by equally talented drivers!
Nerijus Voliukevicius finished top qualifier, with Matthew Smith coming 2nd, narrowly pushing his friend Martin Wonnacott into 3rd qualifying position by 0.7 points!!
Here is how the podium finished.
1st – Arunas Narmontas
2nd – Matt Smith
3rd – Huw Gwion Saville
The top 3 spots were battles that had the crowd on their feet, cheering and screaming.
The drivers defiantly gave it their all and made the judges' day just that little bit more difficult.
Now onto round 3 at Driftland. With both rounds 1 & 2 having different podium winners, it's all to play for still…who will we see on the podium at Driftland. Right now, it could be anyone!!