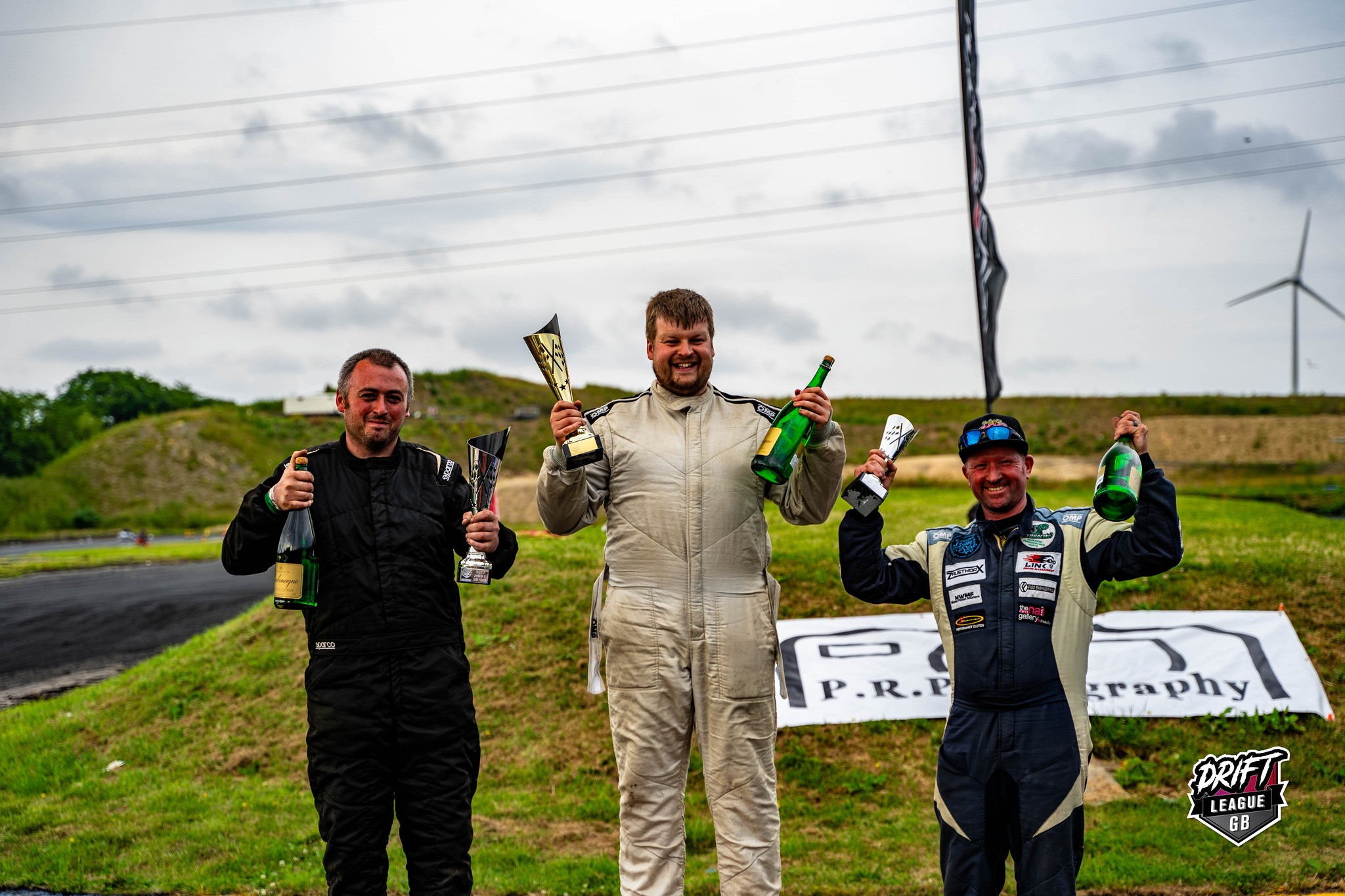 As always with our class 1 qualifying and battles there were ones not to be missed with narrow margins between drivers and some calls for "one more time" from the judges it was all guns blazing from the start to the end
Martin Wonnacott came out with all the skills in qualifying placing him as the top qualifier with a score of 93.0!! Just 2 points behind and qualifying in 2nd place were Stuart 'Wee Stu' Adsley closely followed by Stefan Stefanov in 3rd with just a single point separating the 2nd and 3rd place.
Here is how the podium looked at the end of the competition.
1st – Charlie Hulme
2nd – Jamie Stanton
3rd – Martin Wonnacott