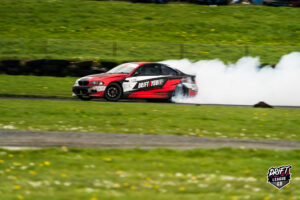 Hi, I'm Sonny Moore, I'm a 15-year-old competitive drifter racing for the drift4you team.
I joined Drift League last year and did the last 2 rounds of the year in my v8-powered BMW E30. This year we have upgraded to a 2jz powered BMW e46 with a samsonas sequential gearbox with hopes of pushing to the top of class 2.
I'm really excited to get the year underway and can't thank Gordon and the team enough for putting on these amazing events.