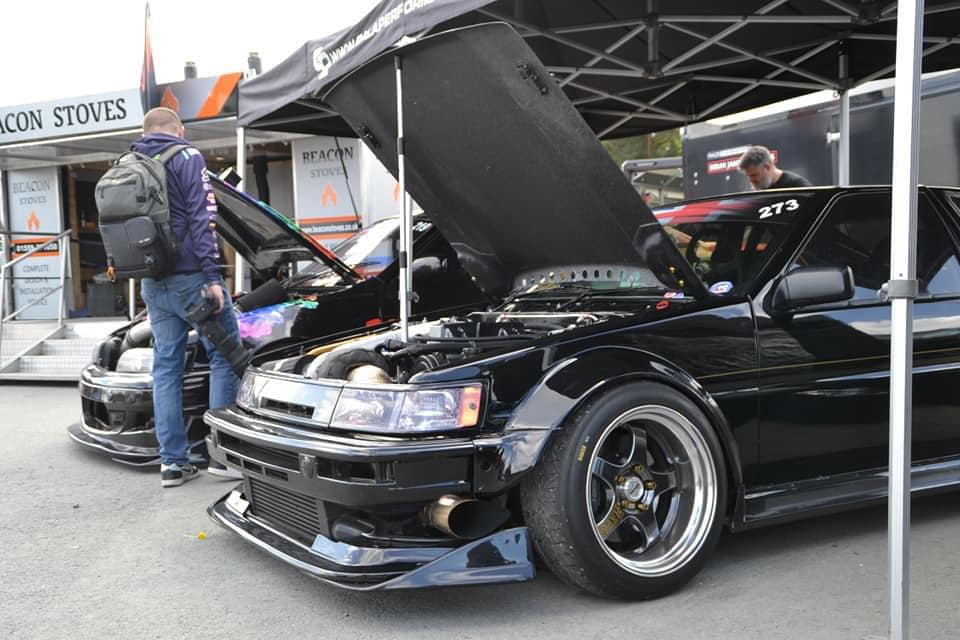 Huw Gwion Savill from Midwales who started drifting back in 2017 down in Pembrey with Drift-inc in a £50 BMW and 170bhp, things have escalated a little since then!!!
After really enjoying the days down in Pembrey decided to build a competitive drift car and settled on Toyota Ae86 with a turbo 1uz v8 under the bonnet.
Our first competition was with RDC and in our first season, we were lucky enough to come away with the championship. We also took part in drift cup and through this managed to climb our way to the pro class in the British Drift Championship at the end of 2018.
We had a tough season in 2019 with some highs and some lows which ended with a big crash in the last round which damaged the car quite badly.
We took some time to rebuild the car and then COVID-19 came, which put a stop to most of our plans for the 2020 and 2021 seasons.
The car has now been fully rebuilt and is running 750bhp with a sequential gearbox, winters diff and full custom Kevlar body kit.
We plan on doing selected rounds of Drift League this year and get out on some demos to show the car and have some fun.