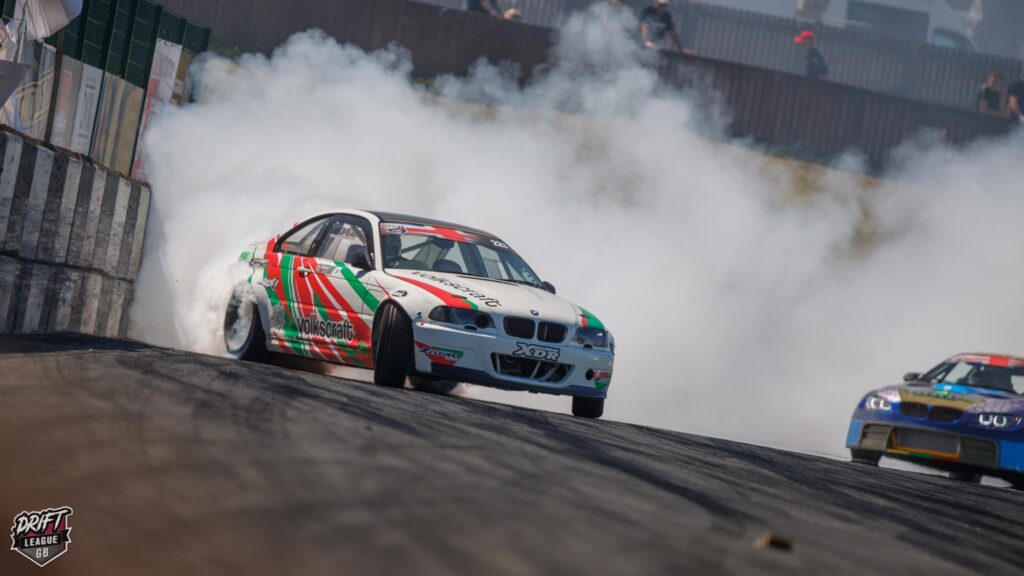 Some words from one of our main sponsors who happens to drift with us too,
Matt from Volkscraft
I've been competing since 2017 starting with RDC in an E36 and missed very few RDC/Drift League events since.
My current car is an E46 M3.
The plan was to change the engine this year to add some more power, but for many reasons, this hasn't happened. So bodywork is refreshed and some fine-tuning to various bits and bobs, and we're back with basically the same setup as last year.
This car was first out in 2021, refining and learning as I went.
2022 was the first year I've felt 100% confident in this car, so it's probably best I'm not changing anything, as I've just got used to it! I've always been sure this car can do more than I do with it, so 2023 is another chance to find out.
Last year Buxton was a highlight for me, the layout suited the car and I felt comfortable too. Hoping to carry that momentum and chase aggression into this season and hopefully bag some results in what will be an incredibly tough grid of talented drivers with truly unique and other-level builds. Regardless of the results, I'm looking forward to some tough battles and can't wait to get back on the grid.